News


< Back
Governance : GRC Platforms : Mega :
Aligning Governance and Risk Management

GRC experts will divulge strategies that companies use to get to more efficient enterprise governance and reduce risks and costs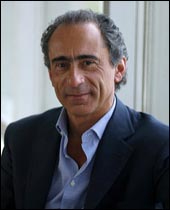 Lucio de Risi
President and CEO
Mega


MEGA will present new options for companies to manage enterprise complexity at the 2014 GRC Conference in Palm Beach, FL August 18-20.

"Some of the most important issues that companies face today include ethics, sustainability, compliance, transparency and accountability"

At the conference co-sponsored by The Institute of Internal Auditors (IIA) and ISACA, GRC professionals will hear how to develop new strategies in enterprise governance and risk management to bridge the gap between governance oversight at the board level and governance deployment at the business and operational level.

"Some of the most important issues that companies face today include ethics, sustainability, compliance, transparency and accountability," explained Lucio de Risi, CEO, MEGA. "These are rising concerns that can be managed successfully through effective corporate governance. Many enterprises are now developing and deploying superior governance strategies to enable cross-department communication, streamline GRC processes and root GRC in business operations."

Automation of the functions that contribute to effective governance, including risk management, internal control, quality assurance, internal audit and compliance, is critical to ensure that departments are empowered and equipped to carry out efficient operations and reliable reporting.

Many companies still struggle with silos of information because their employees use word processing, spreadsheet or diagramming tools that are difficult to share and nearly impossible to keep current or accurate. Automation of GRC activities using software that can also be used to improve business productivity throughout a company resolves these issues and brings added value to organizations.

MEGA's broad range of integrated software solutions is powered by the company's HOPEX platform. The solutions are used to solve complex business challenges and achieve effective enterprise governance. MEGA software provides a comprehensive, interactive view of the entire business to help companies better navigate and implement change. Through integrated workflows, pre-packaged reporting and embedded alerts and notifications, MEGA solutions streamline data capture, information exchange, validation and decision making, paving the way for more efficient, less costly corporate governance.

The company's solutions have been called a business GPS, because they help corporations understand where the company is, where it wants to go, which routes are optimal, and how to handle risks or detours along the way.

MEGA has been helping organizations manage enterprise complexity and business transformations for more than 20 years. Customers include Aetna, The College Board, Nissan, Procter & Gamble, Starwood Hotels, Swiss Federal Railways, and Walgreens.

Companies use MEGA solutions to:

mitigate risk exposure through in-depth analysis of potential risks
clarify accountability for risks and controls throughout the organization
transform regulatory compliance from a corporate cost to a business improvement value
MEGA has been cited in numerous analyst reports on strategic solutions for enterprise governance. This includes specific software offerings in the categories of GRC, enterprise architecture (EA) and IT portfolio management (ITPM), the three key sets of solutions that the industry sees as the way to establish effective enterprise governance.

"MEGA's unique vision is to help customers achieve operational excellence with the combined capabilities of its enterprise architecture and GRC technologies. MEGA has showcased its superb risk and control management, GRC management and audit management capabilities," according to The Forrester Wave™: Governance, Risk, and Compliance Platforms, Q1 2014.

Gartner Inc. has named MEGA as a leader in its EA Magic Quadrant reports for five consecutive years, including the most recent, the Magic Quadrant for Enterprise Architecture Tools (October 2013).