People in The News


< Back
Governance : Risk : Oversight : Documentation
WeiserMazars Expands GRC Practice Through Merger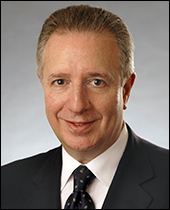 Douglas A. Phillips
Managing Partner,
WeiserMazars


WeiserMazars LLP, a leading accounting, tax and advisory services firm, has announced the completion of its merger with ICS Consulting Partners (ICS), a boutique internal audit, regulatory compliance and credit risk management consulting firm catering to the banking industry. ICS' Co-Founders, John White and John Palmer, have joined as Principals at WeiserMazars to lead the Banking Internal Audit practice and are accompanied nationally by their ICS professional team. The merger significantly expands WeiserMazars' Governance, Risk & Compliance Services capabilities.
"We are pleased to have industry leaders John White and John Palmer, and their outstanding team, join our firm," said WeiserMazars Managing Partner, Douglas A. Phillips. "They significantly enhance and expand our bank consulting capabilities, providing our clients with the most comprehensive solutions available in an ever-changing regulatory climate and positioning us for further growth."
ICS Consulting Partners is a recognized leader in providing risk management services to banking institutions. ICS creates, implements and maintains customized internal audit, regulatory compliance, and credit risk management programs for clients that range from the world's largest financial institutions to community banks.
"WeiserMazars' stellar reputation and international reach were very appealing to us," said ICS CEO John White. "Our expertise in delivering personalized, attentive services to banking institutions matches WeiserMazars' client-driven culture."
About WeiserMazars LLP
WeiserMazars LLP provides insight and specialized experience in accounting, tax and advisory services.
Since 1921, our skilled professionals have leveraged technical expertise and industry familiarity to create customized solutions to overcome client challenges.
As the independent U.S. member firm of Mazars Group – the 14th largest accounting organization in the world – we have a global reach of nearly 14,000 professionals in more than 70 countries.
Locally and internationally, we build lasting relationships with our clients by addressing their particular needs, creating value and optimizing their organizational performance.
For more information visit us at www.weisermazars.com