People in The News


< Back
Governance : Business Leadership : Best Practices :
Morrison & Foerster Names Managing Partner for Europe
32-year MoFo veteran is inaugural European managing partner; move reflects firm's commitment to European practice growth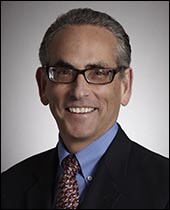 Paul T. Friedman
Managing Partner, Europe
Morrison & Foerster


Morrison & Foerster announced that longtime partner and practice leader Paul T. Friedman has been named its first managing partner for Europe. Mr. Friedman, a securities, antitrust and white collar litigator with a global practice, will be responsible for developing and implementing a growth strategy for the region and enhancing coordination among the firm's London, Brussels, and Berlin offices with MoFo's 14 other offices throughout the United States and Asia. Mr. Friedman will be based in London.

MoFo Chair Larren Nashelsky said: "We've created this new role to build on our successes in Europe and support our commitment to growth in the region, including most recently the addition of our new office in Berlin. Paul's knowledge of Morrison & Foerster is unsurpassed. He has served in numerous firmwide leadership positions during his three-plus decades here while growing a vigorous global litigation, investigations and compliance practice.

"When it comes to building cross-practice, cross-office teams to pursue deep client relationships, Paul is a leader with a long track record of working successfully among multiple practice areas and across regions, particularly in Asia," Mr. Nashelsky continued. "Paul's experience and deep knowledge of the firm will help to enhance synergies between our European practice and U.S. and Asia practices."

In his 32 years with the firm, including 28 as a partner, Mr. Friedman has held numerous leadership positions, including co-chairing Morrison & Foerster's FCPA + Anti-Corruption Task Force, which he also founded; chairing the Litigation Department; and serving on the Executive and Partner Compensation Committees. He is also the chair of the Morrison & Foerster Foundation, one of the oldest law firm-affiliated charitable foundations in the United States.

"The establishment of this new position follows the 2012 appointment of Eric Piesner as the managing partner for Asia, who has been very successful in continuing to propel MoFo's growth and market leading position in Asia," added Mr. Nashelsky.

Trevor James, Rony Gerrits, Jens-Uwe Hinder and Hanno Timner will continue to serve as the managing partners of the London, Brussels and Berlin offices, respectively, working closely with Mr. Friedman.

On Mr. Friedman's appointment, Trevor James commented on behalf of the office managing partners: "We are delighted to welcome Paul in his new role as managing partner of Europe. This is a tremendous vote of confidence in the firm's continued investment in the growth and success of our European practice."

Mr. Friedman said: "Our European offices contribute tremendously to the firm's global offerings. In Europe, our team advises leading global and European companies in M&A and other corporate deals, finance, global cartel and other investigations, international regulatory and enforcement work, privacy and data protection, litigation, capital markets, and technology transactions, among other areas. Having a managing partner focused on Europe presents a great opportunity to further invest in the growth of our European practice. I'm excited about focusing my energies on further broadening our global practice."

Morrison & Foerster first established its European presence with the opening of its London office in 1980, which has grown significantly in recent years with a broad practice that includes M&A, corporate and capital markets work, as well as technology transactions, privacy and data protection, litigation, restructuring, compliance and investigations counsel.

The firm launched its Brussels office in 1991, adding a critical hub in what is regarded as the regulatory capital in Europe. MoFo Brussels lawyers regularly represent clients before the European Commission and EU member state agencies in antitrust investigations, merger filings and data protection proceedings. Our lawyers are involved in many global cartel cases concerning, amongst others, LCD panels, cathode ray tubes, auto parts, secondary batteries, and freight forwarding.

In 2013, MoFo opened a 30-lawyer Berlin office that is regarded as one of Europe's leading M&A practices for technology, media and telecom sectors. In addition to its corporate strengths, the Berlin group handles substantial matters in regulatory, finance, privacy, tax and labor-employment matters.

In his practice, Mr. Friedman represents clients in government investigations and enforcement actions, often leading global teams in anti-corruption, cartel, and other matters. He is a sought-after speaker on issues such as the FCPA, cross-border and securities litigation, and internal investigations. He has twice been named to the BTI Consulting Group's Client Service All-Star Team for consistently delivering superior client service. Since 2007 Mr. Friedman has been included in the Best Lawyers in America guide for antitrust and commercial and securities litigation.

A graduate of Yale Law School, Mr. Friedman earned his undergraduate degree at the University of California, Berkeley, where he was Phi Beta Kappa and received the University Medal for most distinguished student in the graduating class.

About MoFo
Morrison & Foerster is a global firm whose clients include some of the largest financial institutions, investment banks, Fortune 100, technology and life sciences companies. They have been included on The American Lawyer's A-List for 11 straight years and the Financial Times named the firm number six on its list of the 40 most innovative firms in the United States.