People in The News


< Back
Governance : Business Leadership : :
Litigator Joins Seyfarth as Partner in New York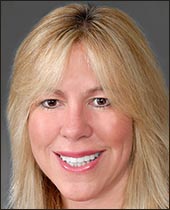 Karen Bitar
Partner
Seyfarth Shaw


Seyfarth Shaw LLP has announced the arrival of partner Karen Y. Bitar to the firm's Litigation department in New York. Litigator Bitar joins Seyfarth from Greenberg Traurig LLP, where she was co-chair of the National Securities Litigation practice. At Seyfarth, she will co-chair the firm's White Collar, Internal Investigations and False Claims team and also be a part of the Securities and Financial Litigation practice group.

Bitar's litigation practice focuses on defending companies facing a multitude of issues including shareholders actions, securities fraud litigation, securities class action defense, enforcement matters and Foreign Corrupt Practices Act (FCPA) compliance. She has a deep knowledge of financial fraud and insider trading matters as well as a variety of complex accounting liability issues including accounting malpractice and the application of General Accepted Auditing Standards (GAAS) and Generally Accepted Accounting Principles (GAAP). In addition, she has experience advising financial institutions on the enforcement powers of the Consumer Financial Protection Bureau (CFPB).

"Karen is a highly regarded commercial litigator whose practice mix will provide additional depth and breadth to several of our national multi-disciplinary teams in the securities and financial services industry. We also welcome the addition of her significant jury trial experience to our accomplished national trial team. We are thrilled to have her join us," said Kate Perrelli, chair of Seyfarth's Litigation department.

"Karen is widely recognized and respected for her abilities in high-stakes securities matters which include, among other matters, representing several accounting firms sued in a series of class actions brought by feeder fund investors with Bernard L. Madoff Investment Securities," added Will Prickett, chair of Seyfarth's Securities and Financial Litigation practice. "We are delighted to welcome Karen to our team, and she has immediately helped expand the securities and financial litigation talent here at Seyfarth. We very much look forward to working with her."

In addition to her work in the securities and financial services field, Bitar represents religious and educational institutions regarding internal investigations of alleged employee misconduct. Well known for her trial experience, she has also tried approximately 40 state and federal cases, mostly to a jury. Earlier in her career, Bitar served as Assistant District Attorney for the Kings County District Attorney's Office in the Homicide Bureau and Investigations Bureau, as well as Assistant General Counsel for Ernst & Young LLP.

"As our New York office continues to grow, the addition of a litigator of Karen's caliber is a perfect fit," said Lorie Almon, co-managing partner of Seyfarth's New York office. "We are eager to leverage Karen's trial experience for our clients in New York and nationally."

Bitar has been a frequent commentator on Fox TV and COURT TV. She received her A.B. in Political Science Philosophy from Vassar College and earned her J.D. at Temple University Beasley School of Law.
About Seyfarth Shaw LLP
Seyfarth Shaw has more than 800 attorneys and provides a broad range of legal services in the areas of labor and employment, employee benefits, litigation, corporate and real estate. With offices in Atlanta, Boston, Chicago, Houston, London, Los Angeles, Melbourne, New York, Sacramento, San Francisco, Shanghai, Sydney and Washington, D.C., Seyfarth's clients include over 300 of the Fortune 500 companies and reflect virtually every industry and segment of the economy. A recognized leader in delivering value and innovation for legal services, Seyfarth's acclaimed SeyfarthLean client service model has earned numerous accolades from a variety of highly respected third parties, including industry associations, consulting firms and media.