News


< Back
Governance : Legal : :
How-To Guides for Governing Information

Reports provide insights on key trends and processes affecting information governance in law firms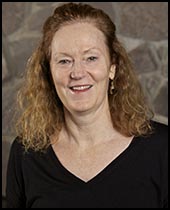 Carolyn Casey
Senior Manager, Legal Vertical
Iron Mountain


Law firms now have a series of reports, written by their peers, to help them advance their information governance programs. Written by information management professionals from top U.S. law firms, five new reports – focusing on the changes in day-to-day law firm operations and how information management professionals need to adapt their skill sets – offer firms a roadmap of the changing requirements for good stewardship of client information.
Published by Iron Mountain Incorporated (NYSE: IRM), the reports are the culmination of six months of study and review by industry information professionals from the Law Firm Information Governance Symposium. Chartered by the symposium's steering committee, these professionals participated in subject-matter task forces that explored key information governance challenges facing law firms.
The reports focus on the following five areas:
Information Governance & the New HIPAA Omnibus Rule – What law firms need to do to comply with the 2013 Health Information Portability and Accountability Act (HIPAA) Omnibus Rule, which expands the security and protection requirements for organizations that store or access protected health information.
Information Governance & Lawyer/Matter Mobility – What are the information governance ramifications of lawyers, clients and information moving from firm to firm, known as "matter mobility."
Information Governance & eDiscovery – How information governance can help law firms manage and protect the large volumes of emails and other electronic files collected during eDiscovery.
Outside Counsel Guidelines – Examines how the increasing client demands and contractual obligations found in outside counsel guidelines are impacting law firms' abilities to win and retain business.
The Emerging Law Firm Information Governance Professional – Profiles the skill set requirements for emerging law firm information governance professionals tasked with bringing their programs to life.
"For law firms, the adoption of information governance has uncovered both challenges and opportunities that impact the success or failure of their information management programs," said Bryn Bowen, CRM, principal, Greenheart Consulting Partners LLC, and a member of the symposium steering committee. "Whether it's the expansion of regulatory requirements like HIPAA or understanding and developing the new skills needed to manage their programs, the learning curve remains steep for law firm information governance professionals. These reports were designed to provide firms with the information and best practices they need to make sure their programs are sound, ensuring that information is compliant with industry and client guidelines and readily available to provide the key insights needed to help firms expand their roles as trusted and valued partners to their clients."
Iron Mountain established the Law Firm Information Governance Symposium in 2012, as a platform for the legal industry to create an information governance roadmap unique to law firms. An industry steering committee comprised of leaders from Reed Smith LLP; Orrick, Herrington & Sutcliffe LLP; Morrison & Foerster LLP; Morgan, Lewis Bockius LLP; and Greenheart Consulting Partners LLC guide the symposium mission and direction. The 2014 reports were authored by task force members led by Brian McCauley, director of Information Governance at McDermott Will & Emery LLP (HIPAA/Omnibus); Terrence Coan, senior director for HBR Consulting (Matter Mobility); Brian Donato, chief information officer at Vorys, Sater, Seymour and Pease, LLP (Information Governance & eDiscovery); and Samantha Lofton, director of records information, risk management & practice support at Ice Miller LLP (Emerging Information Governance Trends).
"Law firms have expressed great appreciation for the work of the Symposium over the last few years, but our work is far from over," said Carolyn Casey, Esq., senior manager, legal vertical for Iron Mountain. "Most firms are in the very early stages of building enterprise-wide governance programs, and are seeking to tap into the experience and expertise of their peers and industry experts to establish and improve those efforts. The work of this year's task forces is a tremendous contribution to the industry, giving very specific and practical advice that firms can tailor to their goals and culture."
To learn more about Iron Mountain's solutions for Law Firms, visit www.ironmountain.com/Solutions/Law-Firms.aspx.
About Iron Mountain Incorporated
Iron Mountain Incorporated (NYSE: IRM) is a leading provider of storage and information management services. The company's real estate network of over 64 million square feet across more than 1,000 facilities in 36 countries allows it to serve customers with speed and accuracy. And its solutions for records management, data management, document management, and secure shredding help organizations to lower storage costs, comply with regulations, recover from disaster, and better use their information for business advantage. Founded in 1951, Iron Mountain stores and protects billions of information assets, including business documents, backup tapes, electronic files and medical data.