News


< Back
Governance : Securities & Exchange Commission : Oversight : Investor Protection
Intellicheck Mobilisa Expands Agreement with Major U.S. Supermarket

Company's ID Check Software Transfers Customers' Personal Information from Driver's Licenses to Fuel Savings Card Applications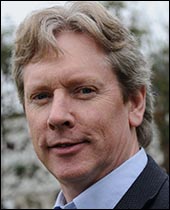 Nelson Ludlow
CEO
Intellicheck Mobilisa


Intellicheck Mobilisa, Inc. (NYSE MKT:IDN), a global leader in identity solutions and wireless security systems, has expanded its agreement with a major U.S. supermarket chain to provide driver's license scanners for kiosks operated as part of the chain's customer rewards program. The Company's ID Check software is used to transfer customers' names and addresses from their driver's licenses to fill out an application for a fuel savings card.

For convenience and speed, the enrollment kiosks use Intellicheck Mobilisa driver's license scanners mounted on the side of the kiosks. A simple swipe or insertion of the driver's license uses ID Check to automatically fill in the name and address fields on the Reward Card application, saving the customer time and eliminating keypunch errors. The kiosks are currently located at most of the supermarket chain's locations and more are being added every month.

Dr. Nelson Ludlow, President and CEO of Intellicheck Mobilisa, said, "We began working with the supermarket chain on this project in spring 2010, a year before its initial rollout to customers. In the years since, we have been responsive to the supermarket's needs as they have refined the user experience and added kiosks at various chain locations. Feedback from retailers has indicated that the ease of registration in loyalty programs using our ID Check software has led to increased participation in their programs. We are proud to have been selected as this customer's supplier of driver's license scanners, based on ease of integration and our ability to support their Reward Card format. As the program continues to expand to more locations, we look forward to a continued fruitful relationship."

About Intellicheck Mobilisa

Intellicheck Mobilisa is a leading technology company providing wireless technology and identity systems for various applications, including mobile and handheld access control and security systems for the government, military and commercial markets. Products include the Fugitive Finder system, an advanced ID card access control product currently protecting military bases and secure federal locations; ID Check, a patented technology that instantly reads, analyzes, and verifies encoded data in magnetic stripes and barcodes on government-issued IDs, designed to improve the Customer Experience for the financial, hospitality and retail sectors; barZapp™, an ID-checking mobile app that allows a user's smartphone to check an ID card.