News


< Back
Governance : SIte Selection : :
Both Startups and Established Companies Will Drive Growth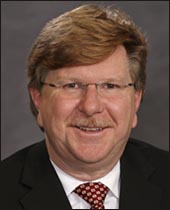 William Jennings
Partner-in-Charge, Real Estate Group
Marks Paneth


The technology sector is about to spark a boom in New York City commercial leasing, according to a survey of 100 top-level New York City real estate executives, including owners, brokers, agents, engineers, and accountants and lawyers specializing in the space.
The executives believe that hot technology neighborhoods like Long Island City and Flatiron are about to get hotter.
Those are among the findings in the Summer 2014 Gotham Commercial Real Estate Monitor survey by accounting firm Marks Paneth. According to the survey, a vast majority (91%) of commercial real estate executives believe the tech sector will drive at least moderate commercial leasing growth over the next three years. Over a third (36%) said the growth will be "major."
"Confidence is high that the technology sector will become an increasingly important factor in driving commercial leasing rates in New York City," William H. Jennings, Partner-in-Charge of the Real Estate Group at Marks Paneth.
Tech companies will flock to neighborhoods already known for tech, the executives said. Long Island City will be the next neighborhood to benefit, according to 23% of those surveyed, with the Brooklyn Navy Yard and Midtown/Chelsea/Flatiron close behind (16% each).
Respondents said that both startups and bigger, established tech companies will drive growth. Most (70%) said the growth drivers will be "a mix of both."
Methodology
The Gotham Commercial Real Estate Monitor from Marks Paneth represents the findings of a survey of commercial real estate professionals in the New York City market. The 100 professionals participating in the research include owners and managers of commercial property, commercial real estate brokers and agencies, and attorneys and accountants specializing in the sector. The research employed self-administered questionnaires completed online by respondents. The list of professionals surveyed was compiled by Marks Paneth LLP, the research sponsor, and by Michaels Opinion Research. Interviews were completed during the period of June 17 through July 11, 2014.
About Marks Paneth LLP
Marks Paneth LLP is an accounting firm with over 500 people, of whom approximately 65 are partners and principals. The firm provides public and private businesses with a full range of auditing, accounting, tax, consulting, bankruptcy and restructuring services as well as litigation and corporate financial advisory services to domestic and international clients. The firm also specializes in providing tax advisory and consulting for high-net-worth individuals and their families, as well as a wide range of services for international, real estate, media, entertainment, nonprofit, professional and financial services, and energy clients. The firm has a strong track record supporting emerging growth companies, entrepreneurs, business owners and investors as they navigate the business life cycle.
The firm's subsidiary, Tailored Technologies, LLC, provides information technology consulting services. In addition, its membership in Morison International, a leading international association for independent business advisers, financial consulting and accounting firms, facilitates service delivery to clients throughout the United States and around the world. Marks Paneth LLP, whose origins date back to 1907, is the 33rd largest accounting firm in the nation and the 10th largest in the Mid-Atlantic region. In addition, readers of the New York Law Journal rank Marks Paneth as one of the area's top forensic accounting firms for the fourth year in a row.
Its headquarters are in Manhattan. Additional offices are in Westchester, Long Island and the Cayman Islands.